Gd,
permission to sail was granted on wednesdayafternoon. Had to wait for daylight and high water on
thursdayafternoon before we could sail. Now underway to Antwerp (ETA 21/01) and Ellesmere in order
to load more cargo for Escravos (and some additional cargo for Warri, 50 miles upstream Escravos River).
The Escravos GTL is planned for first delivery in about 3 years. They think. And hope.
Works at the barbed wire on the concrete wall protecting the site against pirate-attacks is in full progress.
crew Happy Rover
Received: from GCC at Globe Wireless;
Thu, 08 Jan 2009 22:46 UTC
Message-id: 712839019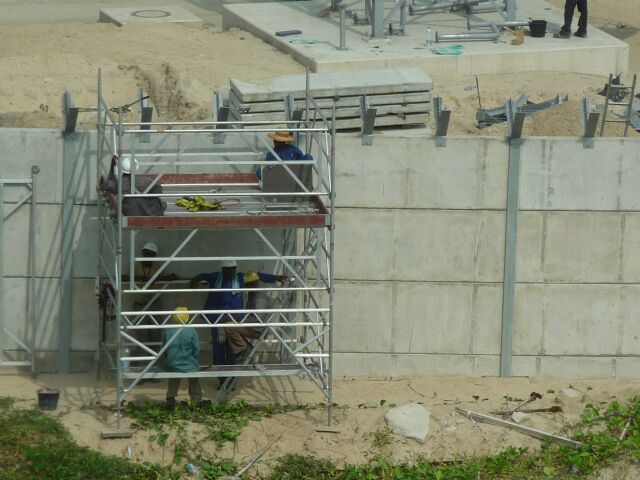 Woensdagmorgen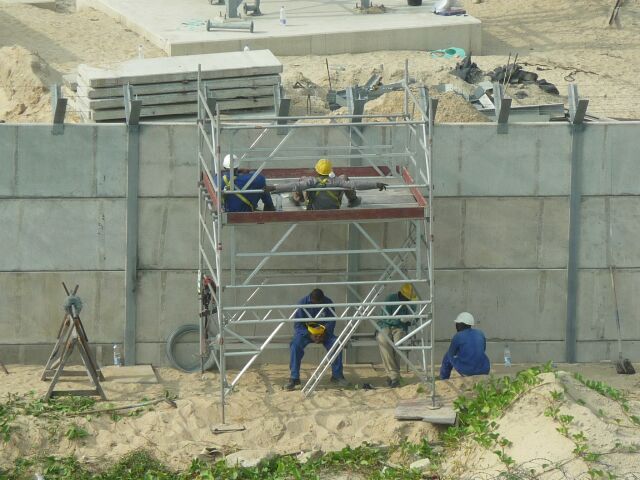 Woensdagmiddag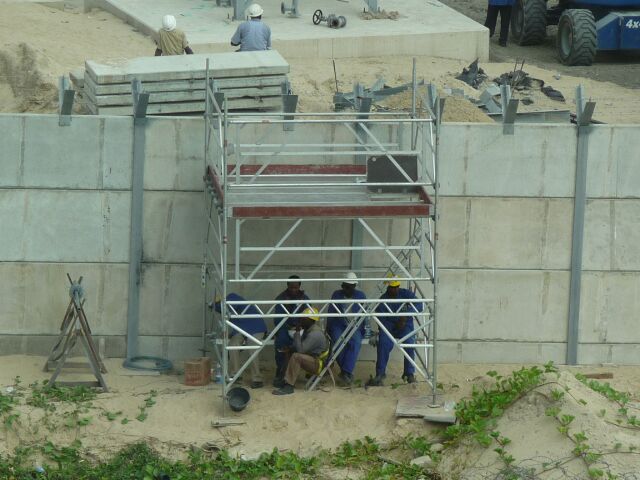 Donderdagmorgen
Happy Rover at Escravos, Nigeria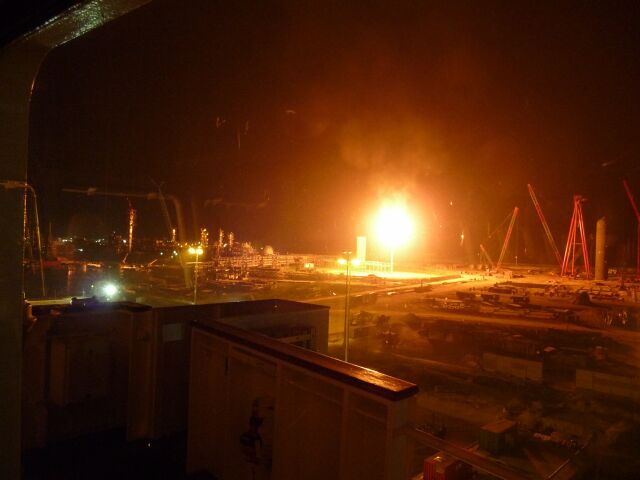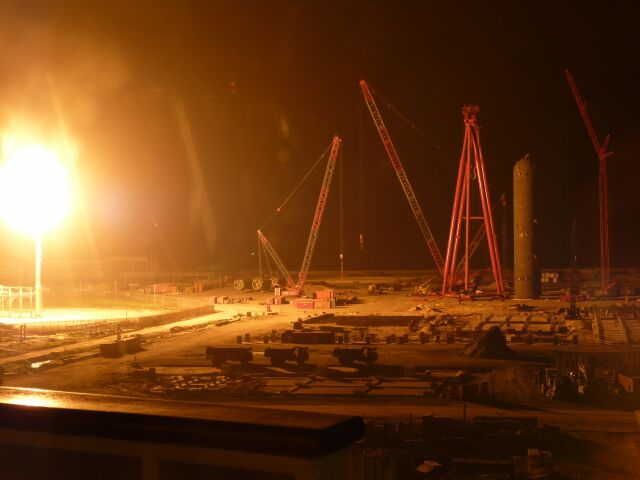 Gd,
after receiving permission from the authorities we discharged the coldbox on the 1st of january.
On a very foggy fridaymorning we discharged the 4 pressure vessels in the hold.
Landed on a SPMT (trailer with a lot of self propelled wheels) the vessels were driven to a storage area
on the plant.
Discharging went smooth and was completed at 11:30.
Pilot was booked for saturdaymorning 08:00 for leaving during High Tide.
Customs and Immigration visited the vessel in the afternoon and gave clearance to sail.
Everything seemed OK but then we were informed that NPA (Nigerian Port Authorities) does not give
permission to sail, why nobody knows.
So now we are waiting for this permission, it's almost weekend so most probably we can sail on
mondaymorning...
crew Happy Rover
Received: from GCC at Globe Wireless;
Fri, 02 Jan 2009 19:31 UTC
Message-id: 711254224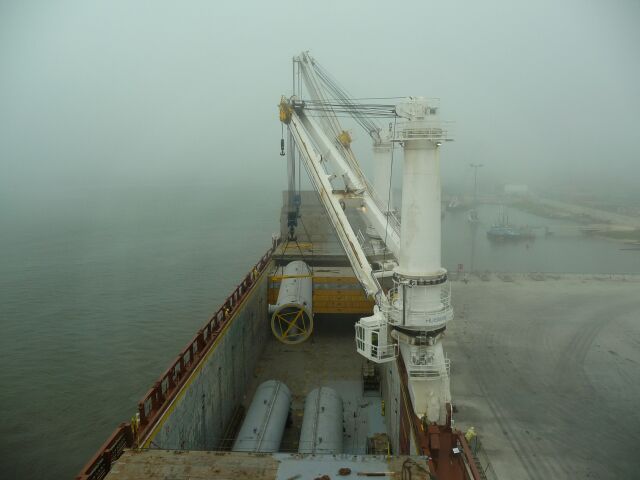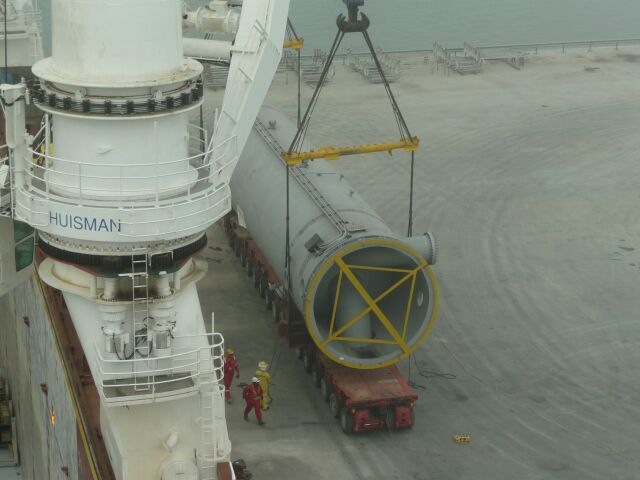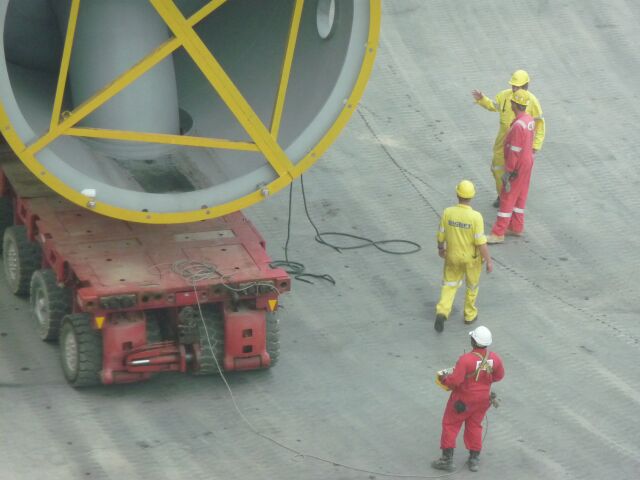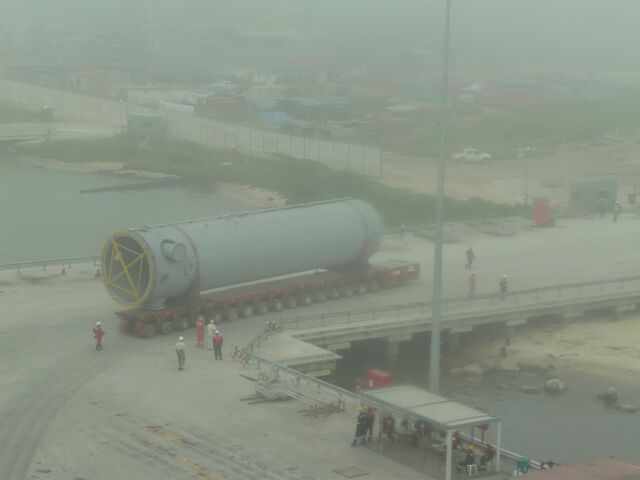 Gd,
berthed 29/12 09:45 at the Chevron-jetty at Escravos.
Now 31/12 and nothing discharged yet. Hopefully this afternoon the client gets permission from the
authorities to start discharging.
We are standby, the coldbox is hooked in and ready to be discharged.
The pictures give an overview of the Chevron 'Gas to Liquefied'-plant. When everything is finished here
the plant is producing diesel.
If you want to find the berth at Google-earth some coordinates:
05-36.40' N 005- 12.30' E
Wishing you a very happy 2009,
crew Happy Rover
Received: from GCC at Globe Wireless;
Wed, 31 Dec 2008 09:51 UTC
Message-id: 710733622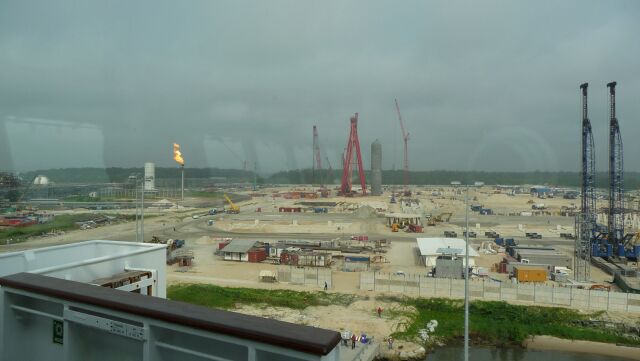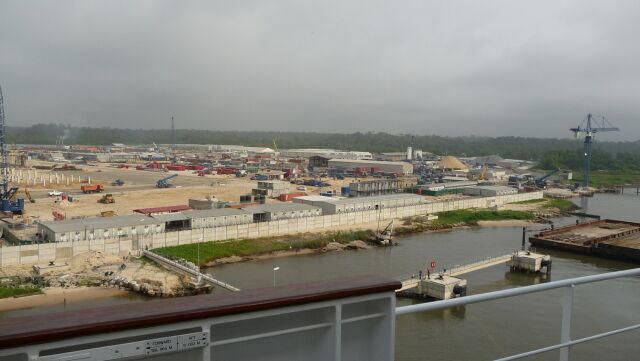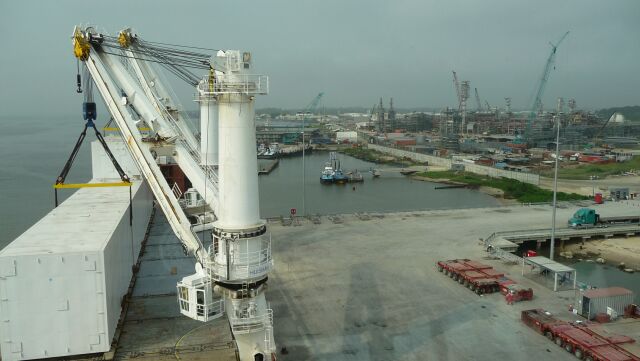 Happy Rover loading at Ellesmere Port, Great Britain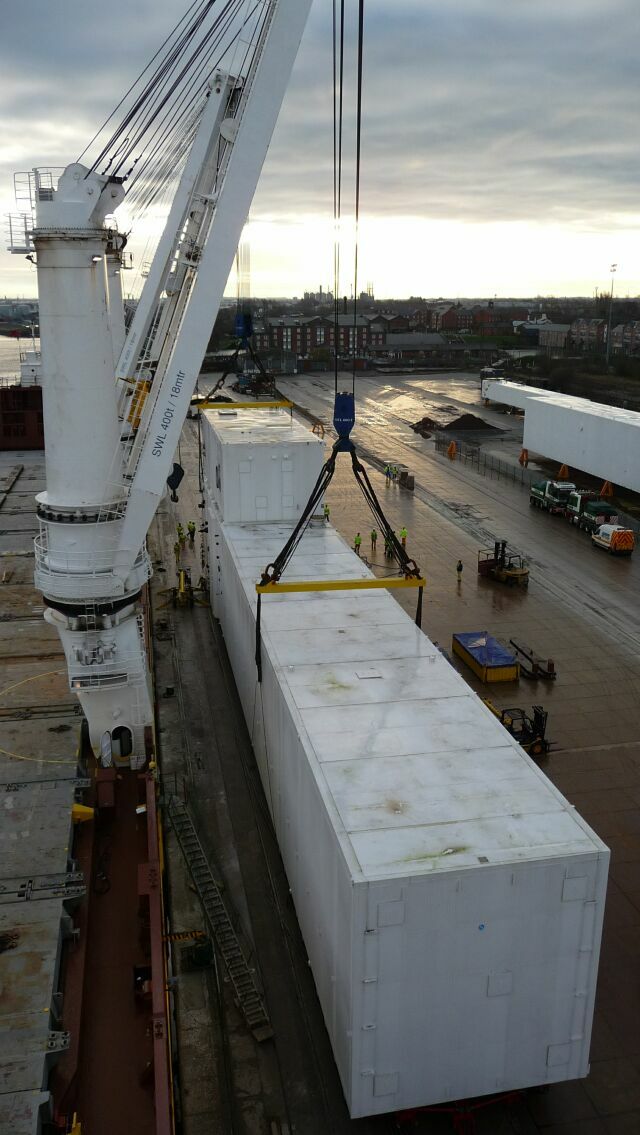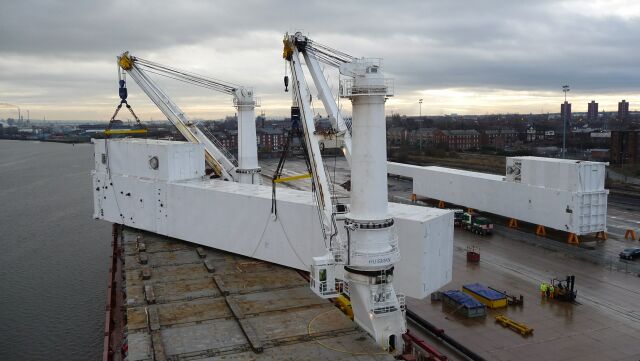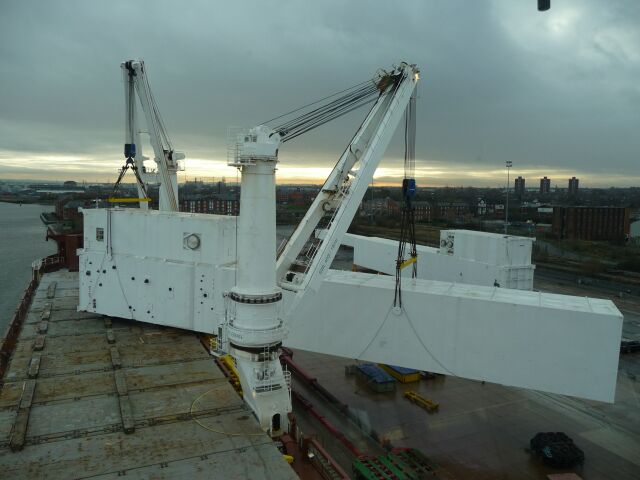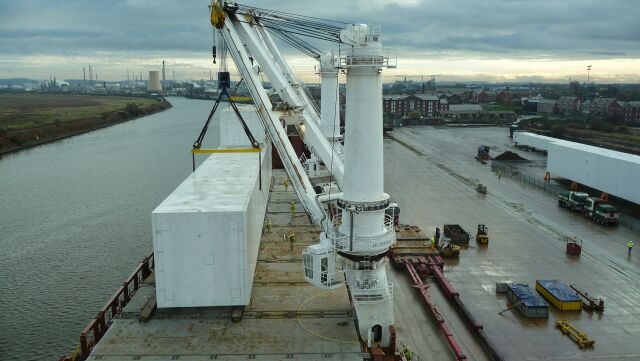 Gd,
15/12, on a cold morning, we started loading 4 pressure vessels of 111mT each in the lowerhold.
On pic 3 you can see the Manchester Ship Canal and on the left the Mersey River at low tide.
16/12, after a lot of preparations, we started loading the Cold Box (588mT,lxbxh=60mx7.5mx13m).
Do not really know what it is, we were told it is producing oxygen.
Rgrds,
crew Happy Rover
Received: from GCC at Globe Wireless;
Sat, 20 Dec 2008 07:39 UTC
Message-id: 708198432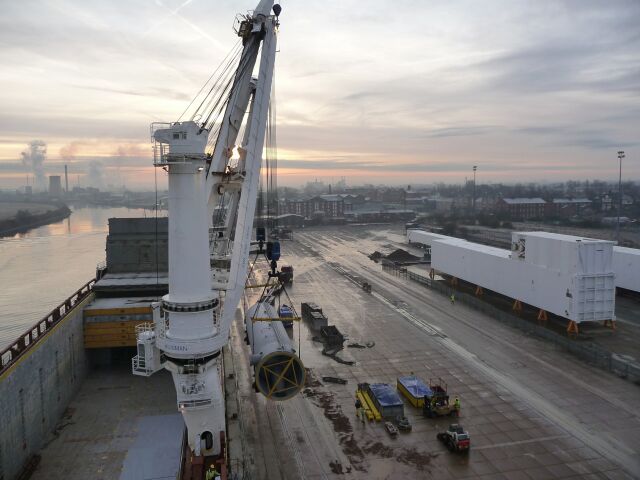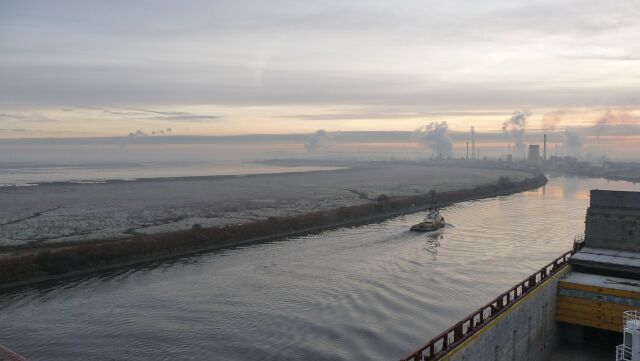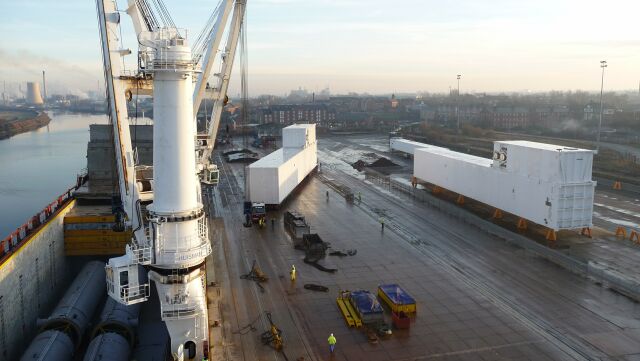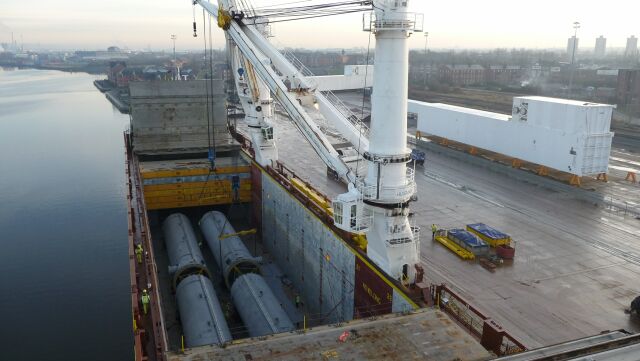 Happy Rover approaches Ellesmere Port, Great Britain
Received: from GCC at Globe Wireless;
Thu, 18 Dec 2008 21:00 UTC
Message-id: 707827378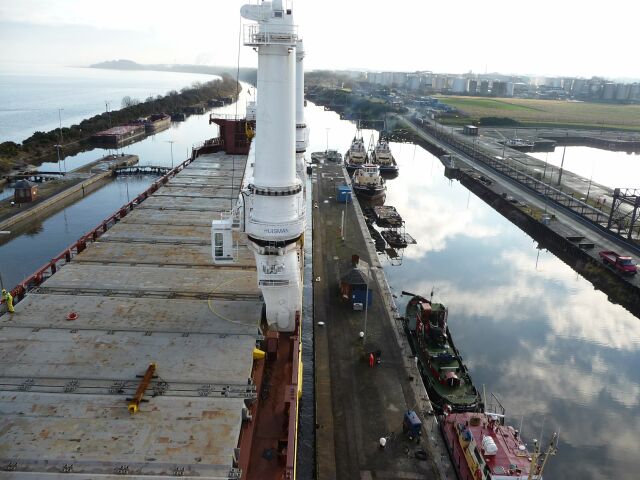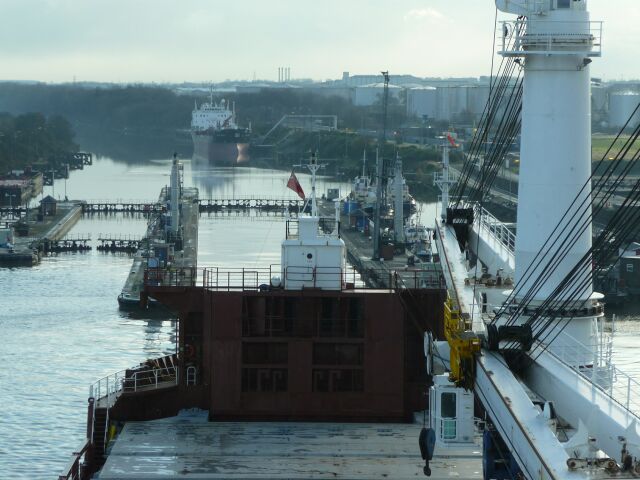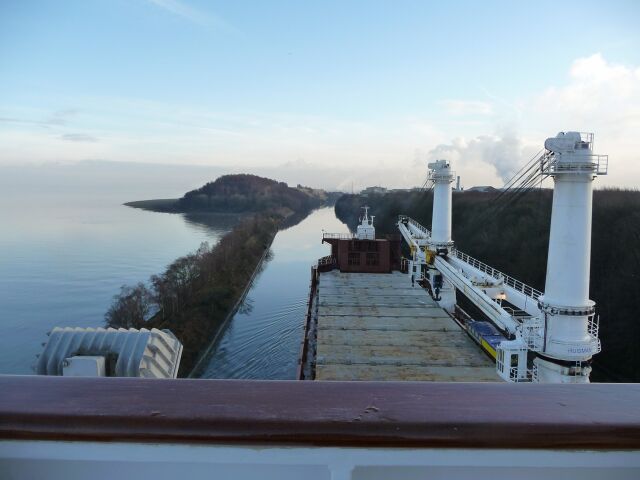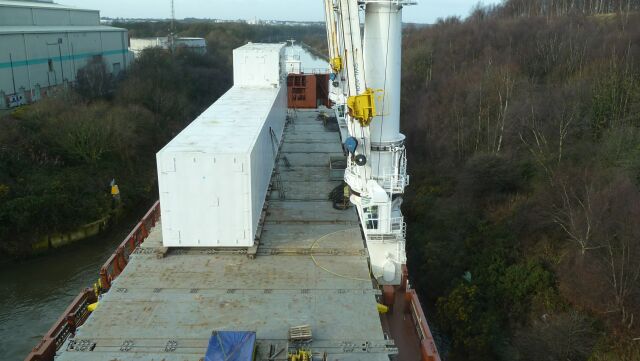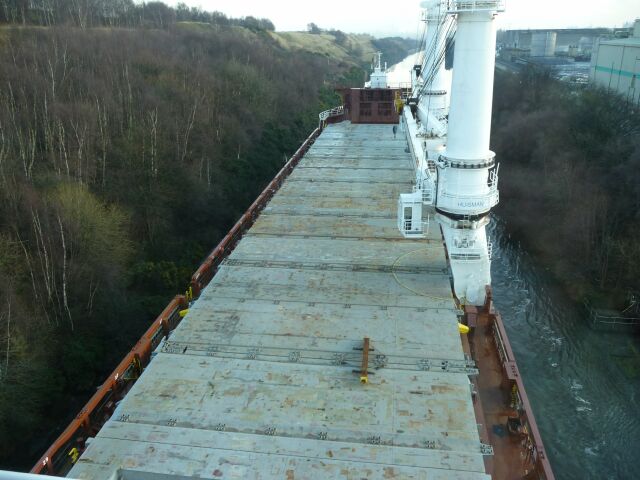 Happy Rover at Singlefjorden, Norway
Received: from GCC at Globe Wireless;
Thu, 11 Dec 2008 08:22 UTC
Message-id: 705879135